Dallas, TX - Venture X®, a premium membership-based workspace community, celebrates its newest location opening in Dallas, TX. The 25,000 square-foot coworking space is located at 7701 Lemmon Ave by Dallas Love Field.
Venture X Dallas - Braniff Centre provides space and term flexibility, IT security, and amenities that the professional workforce in greater North Dallas needs to succeed. The space was built out during the pandemic, so special attention was given to incorporating several design features that reflect best practices for office space hygiene. The Centre also has a full-time porter on-site five days a week during normal business hours, who will sanitize high-touch areas, shared workspace surfaces, and conference rooms continually throughout the day.
"My wife, Ann, and I were evaluating opportunities for our 'third career' and were identifying areas that we both could contribute to equally. We were drawn to the professional atmosphere we found at Venture X locations," said Todd Nelson, Owner of Venture X Dallas - Braniff Centre. "Having entrepreneurial mindsets, we were determined to utilize our past executive experiences to support the growth of other businesses and start-ups through creating a state-of-the-art coworking space. We are thrilled to bring a professional office environment to those looking for flexible office space, collaboration areas, and networking events."
In addition to services provided by Venture X, the Braniff Centre clients will enjoy more than 60 office spaces ranging from one-person private offices up to 10-person offices with dedicated desks and shared desks. Community memberships are available for members looking for space to socialize and network. For those looking to escape their home office, this location also sells day offices for those needing a workspace just for one day. The Centre's design includes a Penthouse concept that overlooks Dallas Love Field and Lemmon Ave, The Crossings; an open collaboration area, The Loft; ideal for groups that want dedicated space for up to 50 people and includes a mini lounge, plus an open collaboration workspace for eight. The facility also boasts a sun-drenched Lounge that features a Mid-Century Modern vibe that is perfect for larger gatherings.
Venture X - Braniff Centre is located at the corner of Lovers and Lemmon, and is conveniently located to Downtown, the Lovers Lane corridor, Buffview, Preston Hollow, Park Cities, University Park, Highland Park, and West Mockingbird areas. The facility includes free parking with direct access to the offices.
Franchisee owners Todd and Ann Nelson will be overseeing the Braniff Centre location. Prior to joining Venture X, Ann spent more than 25 years providing top brands with space planning and facility management. She worked with Jamba Juice, Esurance, Allstate, Searle Pharmaceuticals, and MCI WorldCom. Todd dedicated 25 years to hospitality, as well as marketing and management. His professional experience includes Hilton Hotels Corporation and Hyatt Hotels. He also had a long tenure at Epsilon, where he built the brand's loyalty marketing practice. In addition to Venture X, Todd owns a real estate investment firm, Type 2 Fun Investments LLC, which focuses on student housing opportunities in Texas and Colorado.
The Braniff Centre joins a solid portfolio of Venture X locations in the greater metro area of Dallas. It marks the 8th facility in the market and offers an expanded network for members.
Todd Nelson
Owner & President
O: 972.430.8050 | M: 214.289.4527
‌
Venture X
7701 Lemmon Avenue
Suite 260
Dallas, Texas 75209
@ Love Field in the Braniff Centre on the corner of Lovers & Lemmon
Related Articles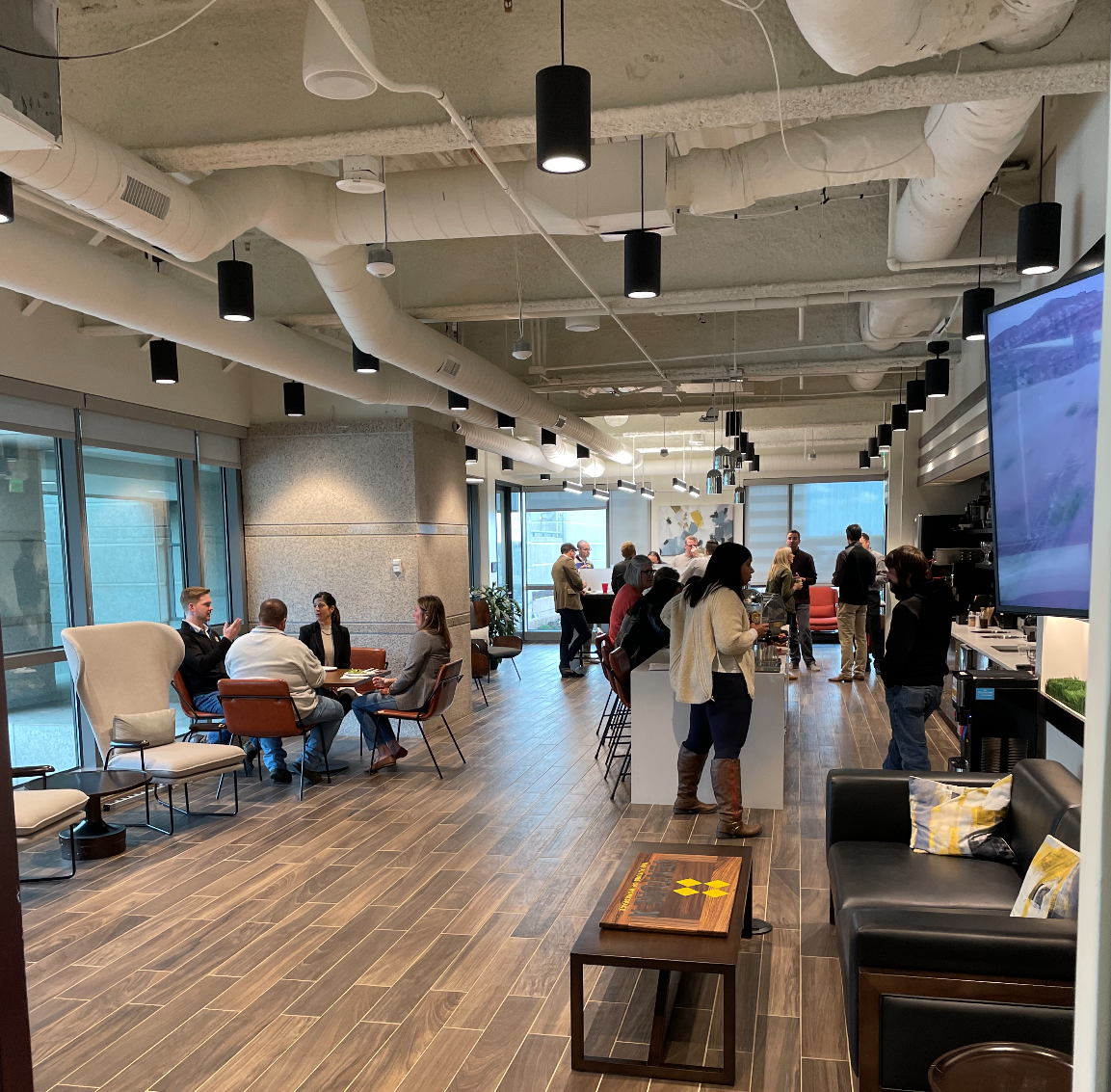 You're Invited to the VentureX Greenwood Village Holiday Party!
Venture X Greenwood Village would like to invite you to our Holiday Party December 1st from 3pm-6pm in...
Read More